Kingdom Authority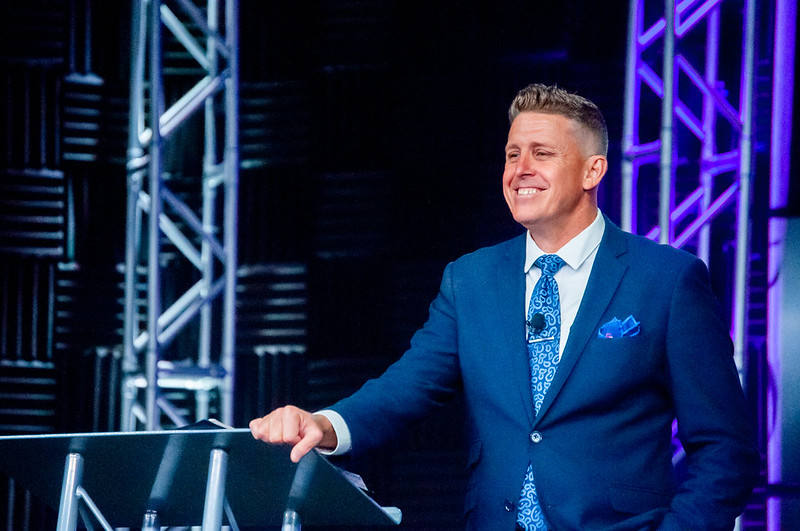 Ephesians 1:15-23 (NLT): "Ever since I first heard of your strong faith in the Lord Jesus and your love for God's people everywhere, I have not stopped thanking God for you. I pray for you constantly, asking God, the glorious Father of our Lord Jesus Christ, to give you spiritual wisdom and insight so that you might grow in your knowledge of God. I pray that your hearts will be flooded with light so that you can understand the confident hope he has given to those he called—his holy people who are his rich and glorious inheritance. (19) I also pray that you will understand the incredible greatness of God's power for us who believe him. This is the same mighty power that raised Christ from the dead and seated him in the place of honor at God's right hand in the heavenly realms. Now he is far above any ruler or authority or power or leader or anything else—not only in this world but also in the world to come. God has put all things under the authority of Christ and has made him head over all the things for the benefit of the church. And the church is his body; it is made full and complete by Christ, who fills all things everywhere with himself." 
Ephesians 2:4-7 (NLT): "But God is so rich in mercy, and he loved us so much, that even though we were dead because of our sins, he gave us life when he raised Christ from the dead. (It is only by God's grace that you have been saved! For he raised us from the dead along with Christ and seated us with him in the heavenly realms because we are united with Christ Jesus. So God can point to us in all future ages as examples of the incredible wealth of his grace and kindness toward us, as shown in all he has done for us who are united with Christ Jesus." Where Are We Seated As Believers? 
We Are Seated with Christ in Heavenly Realms!!
Where We Sit Determines What We See! Stop Seeing Yourself: Defeated, Broken, Unhappy and Alone!
What You See is What You Secure! Start Seeing Yourself Healthy, Happy, Whole and Victorious!
 When We Are United with Christ We Can Never Be Divided By the Enemy!
Romans 8:38-39 (NLT): "And I am convinced that nothing can ever separate us from God's love. Neither death nor life, neither angels nor demons,[a] neither our fears for today nor our worries about tomorrow—not even the powers of hell can separate us from God's love. No power in the sky above or in the earth below—indeed, nothing in all creation will ever be able to separate us from the love of God that is revealed in Christ Jesus our Lord." 
NOTHING CAN SEPARATE US FROM GOD'S LOVE 
Be Confident of This: Philippians 1:6 (NASB-1995): "For I am confident of this very thing, that He who began a good work in you will perfect it until the day of Christ Jesus." 
We Are Not Only Seated in Heavenly Realms but Seated with Christ at the Right Hand of God! "The Right Hand of God" is a figure of speech that symbolizes God's ultimate Power and Authority.
You Need to Know You Have Authority in Christ.
We Need to Act Upon It 
The devil does not want you to know your place. Satan is below when we are seated above—he forfeited his place and seeks to get us to do the very same thing.
Satan Knows Where He Stands WHEN WE KNOW WHERE WE ARE SEATED! He seeks to deceive the believer and blind us from the truth. John 8:32 (NIV): "Then you will know the truth, and the truth will set you free."  We have this authority, but if you don't know it, you cannot act upon it. It's not the Truth that sets you free—It's the Known Truth that sets you free!
This Authority Will Not Do You Any Good Unless You Exercise It. In Luke 10, Jesus Sent out 72. Luke 10:19 (NIV): "I have given you authority to trample on snakes and scorpions and to overcome all the power of the enemy; nothing will harm you." Jesus gave us power over all demonic activity and nothing can hurt us.
His Power—Is Our Authority. Authority—Delegated Power
Ephesians 6:10 (KJV): "Finally (summing it up), be strong in the Lord and the Power of His Might!" The weakest person can be strong in His Strength.
We don't need to fight the devil,
We just need to exercise our authority as believers!
3 Big Takeaways From Luke 10
TRUST IN THE LORD and Do Not Lean On Your Own Understanding (Proverbs 3:5, NASB). TRY THE WORD—Act On The Word of God, The Book of Acts. 
TELL THE STORY–Testify
Rev. Bryan A. Tomes
Crossroads Community Church
www.crossroadsconnects.com