Are You Hungry?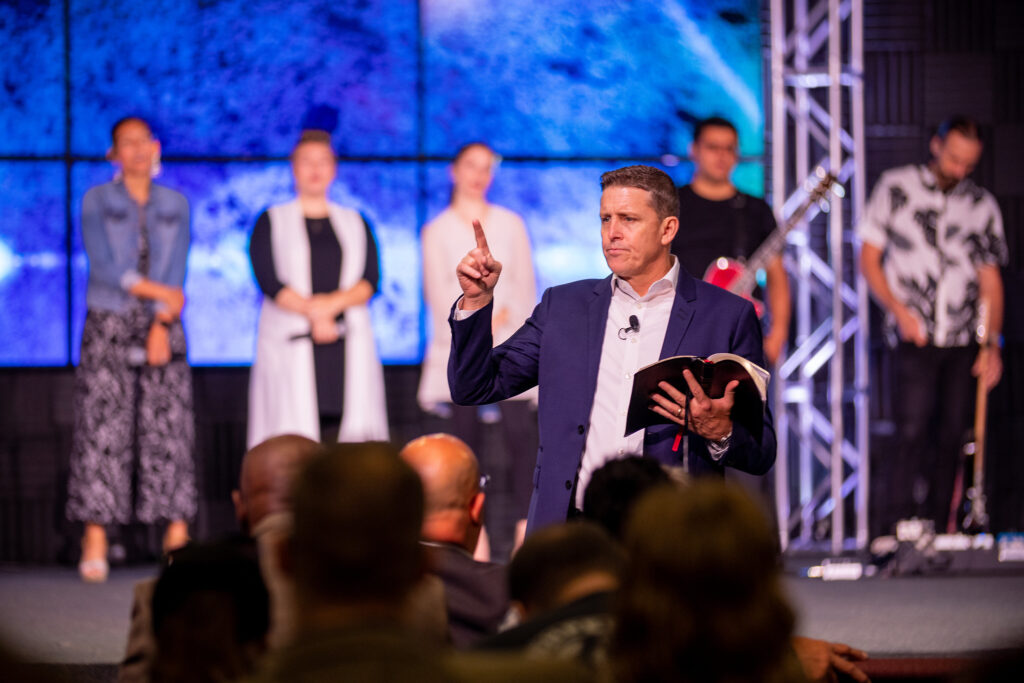 Prayer: Unity and Peace for Our Circle, Community and Country
We Thank: Worship Teams, Media Teams, Hospitality Teams and All the Serve Teams
I also want to Thank You: Our Partners and Viewers.
This morning, we are taking a moment to give honor where honor is due. Normally, we would handle this at the Serve Team Banquets. Serve Team Banquet? Party Twice a Year For the Serve Teams! You can sign up at The Welcome Center!
Malachi 3:3-12 (NLT): "3 He will sit like a refiner of silver, burning away the dross. He will purify the Levites, refining them like gold and silver, so that they may once again offer acceptable sacrifices to the Lord. 4 Then once more the Lord will accept the offerings brought to him by the people of Judah and Jerusalem, as he did in the past.
5 'At that time I will put you on trial. I am eager to witness against all sorcerers and adulterers and liars. I will speak against those who cheat employees of their wages, who oppress widows and orphans, or who deprive the foreigners living among you of justice, for these people do not fear me,' says the Lord of Heaven's Armies.
A Call to Repentance
6 'I am the Lord, and I do not change. That is why you descendants of Jacob are not already destroyed. 7 Ever since the days of your ancestors, you have scorned my decrees and failed to obey them. Now return to me, and I will return to you,' says the Lord of Heaven's Armies. 'But you ask,  "How can we return when we have never gone away? 8"Should people cheat God? Yet you have cheated me!" But you ask, 'What do you mean? When did we ever cheat you?' 'You have cheated me of the tithes and offerings due to me. 9 You are under a curse, for your whole nation has been cheating me. 10 Bring all the tithes into the storehouse so there will be enough food in my Temple. If you do," says the Lord of Heaven's Armies, "I will open the windows of heaven for you. I will pour out a blessing so great you won't have enough room to take it in! Try it! Put me to the test! 11 Your crops will be abundant, for I will guard them from insects and disease.[a] Your grapes will not fall from the vine before they are ripe," says the Lord of Heaven's Armies. 12 "Then all nations will call you blessed, for your land will be such a delight," says the Lord of Heaven's Armies."
The Offerings Aren't Righteous Until the TITHE Has Been Brought To His House! "Enlarge My Territory," (Prayer of Jabez, 1 Chronicles 4:10, NKJV: "And Jabez called on the God of Israel saying, 'Oh, that You would bless me indeed, and enlarge my territory, that Your hand would be with me, and that You would keep me from evil, that I may not cause pain!' So God granted him what he requested."
The Last three weeks we have all been challenged.
Matthew 5:6 (NKJV): "Blessed are those who hunger and thirst for righteousness, for they shall be filled."  "Blessed" in Greek is "Markarios" = "To supremely bless, by extension, fortunate, well off, happy." Your "Blessing" is on the other side of your "Pressing In." Your Blessing Comes From Your Hunger and Your Thirst For Righteous-ness. Righteousness is a condition acceptable to God.
YOUR HUNGER FOR RIGHTEOUSNESS CAN DRAW THE ATTENTION OF GOD. 1 Peter 3:12 (NKJV): "For the eyes of the LORD are on the righteous, And His ears are open to their prayers; but the face of the LORD is against those who do evil." Psalm 34 (NLT): 1 I will praise the Lord at all times. I will constantly speak his praises. 2 I will boast only in the Lord; let all who are helpless take heart. 3 Come, let us tell of the Lord's greatness; let us exalt his name together.4 I prayed to the Lord, and he answered me. He freed me from all my fears. 5 Those who look to him for help will be radiant with joy;no shadow of shame will darken their faces. 6 In my desperation I prayed, and the Lord listened; he saved me from all my troubles. 7 For the angel of the Lord is a guard; he surrounds and defends all who fear him. 8 Taste and see that the Lord is good. Oh, the joys of those who take refuge in him! 9 Fear the Lord, you his godly people, for those who fear him will have all they need. 10 Even strong young lions sometimes go hungry, but those who trust in the Lord will lack no good thing. 11 Come, my children, and listen to me, and I will teach you to fear the Lord. 12 Does anyone want to live a life that is long and prosperous? 13 Then keep your tongue from speaking evil and your lips from telling lies! 14 Turn away from evil and do good. Search for peace, and work to maintain it. 15 The eyes of the Lord watch over those who do right; his ears are open to their cries for help. 16 But the Lord turns his face against those who do evil; he will erase their memory from the earth. 17 The Lord hears his people when they call to him for help. He rescues them from all their troubles. 18 The Lord is close to the brokenhearted; he rescues those whose spirits are crushed. 19 The righteous person faces many troubles, but the Lord comes to the rescue each time. 20 For the Lord protects the bones of the righteous; not one of them is broken! 21 Calamity will surely destroy the wicked, and those who hate the righteous will be punished. 22 But the Lord will redeem those who serve him. No one who takes refuge in him will be condemned." 
           Why Get the Attention of God? —–> Answered Prayer, Psalm 34:17, NKJV
RIGHTEOUSNESS ISN'T BASED UPON YOUR STANDARDS BUT GOD'S. STANDARDS. Romans 1:16-17 (NKJV): "For I am not ashamed of the gospel of Christ, for it is the power of God to salvation for everyone who believes, for the Jew first and also for the Greek. For in it the righteousness of God is revealed from faith to faith; as it is written, 'The just shall live by faith.'"
RIGHTEOUSNESS ISN'T KNOWING THE SCRIPTURES BUT KEEPING THEM. John 14:15-16 (NKJV): "If you love Me, keep My commandments. And I will pray the Father, and He will give you another Helper, that He may abide with you forever."
Your Hunger Will Help You Focus On the Kingdom. Matthew 6:33 (NKJV): "But seek first the kingdom of God and His righteousness, and all these things shall be added unto you."  Your Hunger Will Keep You Hungry. Filled = Abundant Supply
* 
Rev. Bryan A. Tomes 
Crossroads Community Church 
www.crossroadsconnects.com