My Great Reward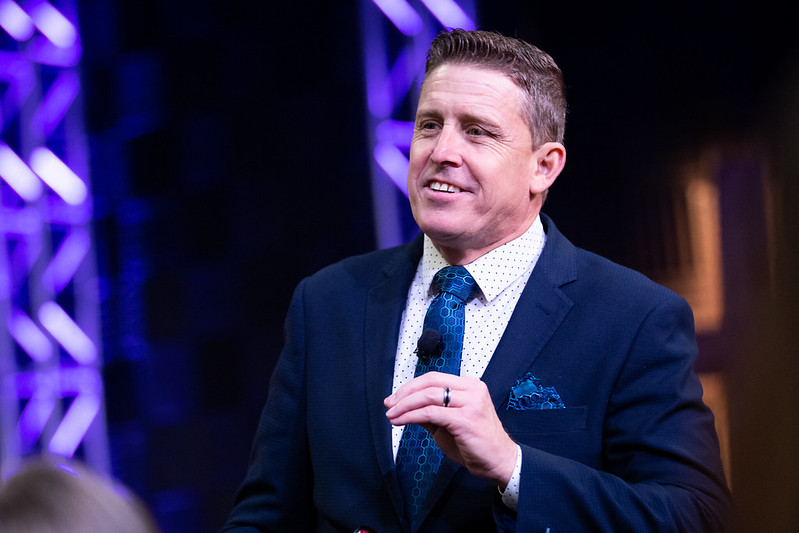 Prayer: Family, Friends, Community and Church. August is the 8th month. It's a Month of New Beginnings.
Genesis 15:1 (NKJV): "After these things the word of the LORD came to Abram in a vision, saying, 'Do not be afraid, Abram. I am your shield, your exceedingly great reward." I pray the Word of the Lord comes to you—->I pray it comes to you so strong that you can see! I Pray the Lord Gives You Ears to Hear and Eyes to See
If you can see it in the Word, you can have it in your life.
The Vision Came After His Victory. Vision = Clear Mental Image of a Future Possibility.  Vision is so powerful that without it people perish, Proverbs 29:18 (KJV). After These Things the Word of the Lord Came. What Things? In Genesis 12, Abram had to: leave his country (familiar), leave his family (failsafe), leave his father (flesh). God said: I Will Make You A Great Nation, Bless You, Make Your Name Great, Be A Blessing to Others, Bless Those Who Bless You and Curse Those Who Curse You. In You All the Families of the Earth Will Be Blessed!
Genesis 13-14: Mistakes, Mishaps and Mashups. Genesis 15:1: The Word of the Lord Came In a Vision. Do Not Be Afraid (Fearless); I Am Your Shield (Protector); I Am Your Great Reward (Provider).
Abraham's Great Reward is Our Great Reward. Galatians 3:26-29 (NKJV): "For you are all sons of God through faith in Christ Jesus. For as many of you as were baptized into Christ have put on Christ. There is neither Jew nor Greek, there is neither slave nor free, there is neither male nor female; for you are all one in Christ Jesus. And if you are Christ's, then you are Abraham's seed, and heirs according to the promise."  
Do Not Be Afraid. Fearless and Faithful. Heavenly Faith Connects Us to The Heavenly Father. It's impossible to please God without faith, Hebrews 11:6. By faith we inherit the promises of God, Hebrews 6:12.
I Am Your Shield. The Shield is Part of the Armor of God, The Shield of Faith. It combats the enemies' weaponry. He is our Protector, Psalm 18:2. There is a difference between believing God will protect you and experiencing God's protection.
Knowing God Intellectually is not the same as Knowing God Experientially.
I Am Your Great Reward. Abram was able to save Lot when he was carried off, and received a large reward. Abram was able to save Lot and all that he had as well.
Lot trusted in what he could see—Abram trusted in what he heard.
* 
Rev. Bryan A. Tomes 
Crossroads Community Church 
www.crossroadsconnects.com