The Kingdom
We Are His Witnesses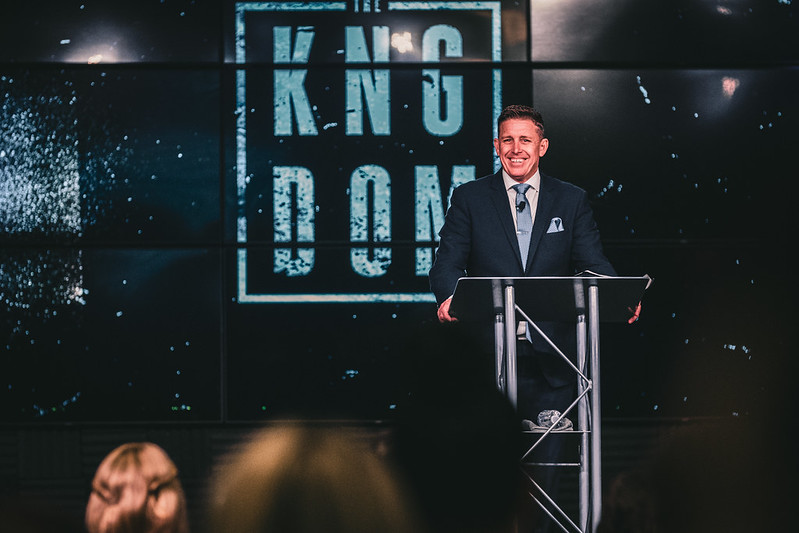 Prayer: Family, Friends, Community, Church
Acts 1:1-8 (NLT): The Promise of the Holy Spirit
1 In my first book[a] I told you, Theophilus, about everything Jesus began to do and teach 2 until the day he was taken up to heaven after giving his chosen apostles further instructions through the Holy Spirit. 3 During the forty days after he suffered and died, he appeared to the apostles from time to time, and he proved to them in many ways that he was actually alive. And he talked to them about the Kingdom of God. 4Once when he was eating with them, he commanded them, "Do not leave Jerusalem until the Father sends you the gift he promised, as I told you before. 5 John baptized with[b] water, but in just a few days you will be baptized with the Holy Spirit."
The Ascension of Jesus
6 So when the apostles were with Jesus, they kept asking him, "Lord, has the time come for you to free Israel and restore our kingdom?" 7 He replied, "The Father alone has the authority to set those dates and times, and they are not for you to know. 8 But you will receive power when the Holy Spirit comes upon you. And you will be my witnesses, telling people about me everywhere—in Jerusalem, throughout Judea, in Samaria, and to the ends of the earth." 
After He Died Jesus Proved in Many Ways to the Apostles. And he talked with them about the Kingdom. Kingdom: heaven on earth, power, authority and miracles. He said, "You will receive power and will be my witnesses." What is a Witness? Greek Word: Martyr = Eye witness, spectator, person who sees something. Our Witness is Important to His Will. All believers are to "Be" His witnesses. 
We Will Be Witnesses of His Great and Precious Promises. 2 Peter 1:4 (NLT): "And because of his glory and excellence, he has given us great and precious promises. These are the promises that enable you to "share" his divine nature and escape the world's corruption caused by human desires." His Promises Are Scattered Throughout the Scriptures.  Three important things to be an effective witness: His Word, His Will and His Ways. His Precious Promises Are For His Precious People—Personal & Corporate.  People are the the Lord's most valued possession. What has the Lord promised you? 
We Will Be Witnesses of His Great and Mighty Plan. Jeremiah 29:11-14 (NLT): "For I know the plans I have for you,' says the LORD. 'They are plans for good and not for disaster, to give you a future and a hope. In those days when you pray, I will listen. If you look for me wholeheartedly, you will find me. I will be found by you,' says the LORD. 'I will end your captivity and restore your fortunes. I will gather you out of the nations where I sent you and will bring you home again to your own land.'" 
His Plan Will Unfold Before Your Very Eyes
If You Unfold Your Arms Before His Very Presence. 
John 1:8-9, (NLT): "John himself was not the light; he was simply a witness to tell about the light. The one who is the true light, who gives light to everyone, was coming into the world." John 3:30 (NLT): "He must become greater and greater, and I must become less and less." 
We Will Be Witnesses of His Great and Mighty Power. Psalm 126:1-3 (NLT): "When the LORD brought back his exiles to Jerusalem, it was like a dream! We were filled with laughter, and we sang for joy. And the other nations said, 'What amazing things the LORD has done for them.' Yes, the LORD has done amazing things for us! What joy!" Acts 1:8 (NLT): "But you will receive power when the Holy Spirit comes upon you. And you will be my witnesses, telling people about me everywhere…" 
In Closing: Greek Word "Martyion"= "One Who Bears Witness=Testimony. Acts 4:33 (NLT): "The apostles testified powerfully to the resurrection of the Lord Jesus, and God's great blessings was upon them all."
*
Rev. Bryan A. Tomes 
Crossroads Community Church 
www.crossroadsconnects.com