UNCHAINED: Excerpts from Philippians
What Really Matters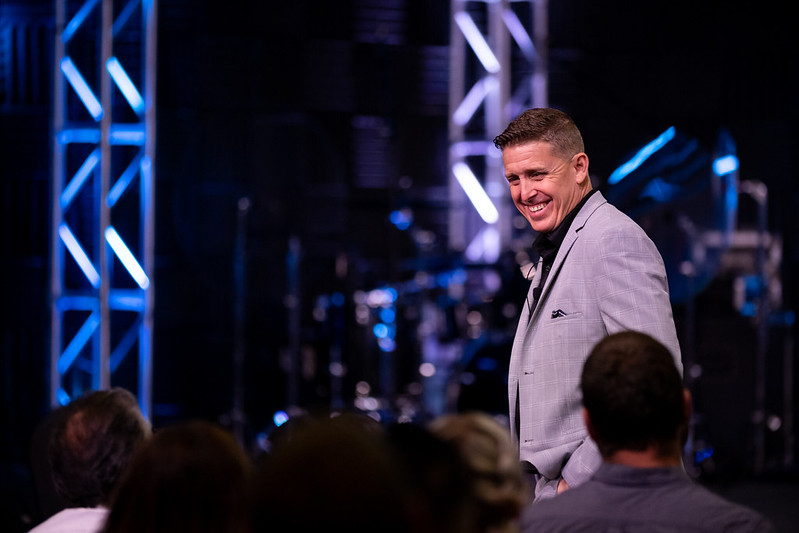 Prayer: The Country, The Community, The Church.
Philippians 1:3-6 (NLT): "Every time I think of you, I give thanks to my God. Whenever I pray, I make my requests for all of you with joy, for you have been my partners in spreading the Good News about Christ from the time you first heard it until now. And I am certain that God, who began the good work within you, will continue his work until it is finally finished on the day when Christ Jesus returns."  
Whatever God Has Started, You Can Be Sure God Will Finish. He knows the end from the beginning. He is the First and the Last. 
No one can outsmart, out think, out fight or outlast Him!
You Weren't Created For Failure, You Were Created With a Future! Jeremiah 29:11-14 (NLT): "For I know the plans I have for you,' says the LORD. 'They are plans for good and not for disaster, to give you a future and a hope. In those days when you pray, I will listen. If you look for me wholeheartedly, you will find me. I will be found by you,' says the LORD. 'I will end your captivity and restore your fortunes. I will gather you out of the nations where I sent you and will bring you home again to your own land.'" Matt- hew 11:12 (NLT): "And from the time John the Baptist began preaching until now, the Kingdom of Heaven has been forcefully advancing, and violent people are attacking it." 
Philippians 1:9-11 (NLT): "I pray that your love will overflow more and more, and that you will keep on growing in knowledge and understanding. For I want you to understand what really matters, so that you may live pure and blameless lives until the day of Christ's return. May you always be filled with the fruit of your salvation—the righteous character produced in your life by Jesus Christ—for this will bring much glory and praise to God."  
THAT YOUR LOVE OVERFLOWS. Agape = The attitude or emotion of deep affection for another person, with a focus on loving action and feelings alone. 
Love For God = Vertical Love. His Word, His Presence, His Will.
Love For God's Creations = Horizontal Love. His People, His Planet, His Plans 
THAT YOU KEEP ON GROWING. In Knowledge: Definition: facts, information, and skills acquired by a person through experience or education. In Understanding: Defini-tion: perceive the intended meaning of something.  
FILLED WITH THE FRUIT OF YOUR SALVATION. Righteous Character: Evidential change in lifestyle. *Romans 12:1-2 (NLT): "And so, dear brothers and sisters, I plead with you to give your bodies to God because of all he has done for you. Let them be a living and holy sacrifice—the kind he will find acceptable. This is truly the way to worship him. 2) Don't copy the behavior and customs of this world, but let God trans-form you into a new person by changing the way you think. Then you will learn to know God's will for you, which is good and pleasing and perfect." 
In Closing, Philippians 1:7-8 (NLT): "So it is right that I should feel as I do about all of you, for you have a special place in my heart. You share with me the special favor of God, both in my imprisonment and in defending and confirming the truth of the Good News. God knows how much I love you and long for you with the tender compassion of Christ Jesus."  
THE FAVOR OF GOD IS FOR DEFENDING & CONFIRMING THE THINGS OF GOD
*
Rev. Bryan A. Tomes 
Crossroads Community Church 
www.crossroadsconnects.com