UNCHAINED: Excerpts from Philippians
5 Keys to Never Ending Peace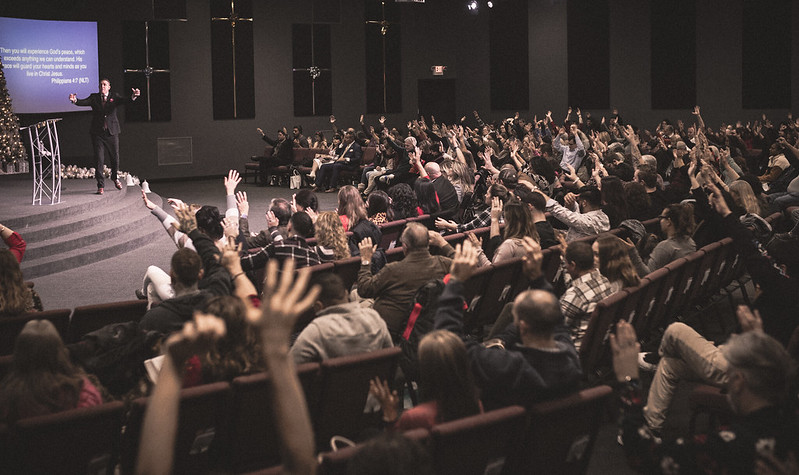 Prayer for Christmas = Holiday or Holy Day
Philippians 4:4-7 (NLT): "Always be full of joy in the Lord. Again I say it—Rejoice!
Let everyone see that you are considerate in all you do. Remember, the Lord is coming soon." Don't worry about anything; instead, pray about everything. Tell God what you need, and thank him for all he has done. Then you will experience God's peace, which exceeds anything we can understand. His peace will guard your hearts and minds as you live in Christ Jesus."
This is the most wonderful time of the year—Christmas. But for many, they are carrying something other than Joy and Peace! Grudges, Offenses, Hurts, Habits, Hang-ups. In fact, the Apostle had to encourage two believers to "settle" a "situation." The devil loves to stir up strife and serve up stress. There is nobody laughing when lawless-ness is loose. The devil wants you to experience nothing but problems: with your work, family, money and friends; with your church; with the parking, seating, singing, preaching. Remember, "the thief comes only to steal, kill and destroy," John 10:10. He will steal your joy, peace and possessions. He will kill you, your dreams, and everything you love. He will destroy your reputation and everything you have. IF the devil can't get you full of problems, then he will drain you of your peace! Your peace should be weightier than your problems. It's okay to have problems—> There's nothing wrong with you. It's NOT okay for problems to have you —>Now there's something wrong.
ALWAYS BE FULL OF JOY IN THE LORD. "I say it again—Rejoice!" Joy is a strong indicator that you are in His presence. Psalm 16:11 (NIV): "You make known to me the path of life; you will fill me with joy in your presence, with eternal pleasures at your right hand."  It's tough to be "full of joy" when you're "scarred by sin." 
It's tough to be "full of joy" when you're "sinking in sorrows." 
It's tough to be "full of joy" when your "family is falling apart." 
It's tough to be "full of joy" when you're "drowning in debt." 
Joy is a treasure that is found by those who get right with God—Righteousness. Proverbs 10:28 (NIV): "The prospect of the righteous is joy, but the hopes of the wicked come to nothing." 
BE CONSIDERATE OF OTHERS.
DON'T WORRY ABOUT ANYTHING. Most People Worry About Things That Never Happen. Matthew 6:34 (NIV): "Therefore do not worry about tomorrow, for tomorrow will worry about itself. Each day has enough trouble of its own." There is no power to change anything by worrying. Matthew 6:27 (NIV): "Can any one of you by worrying add a single hour to your life?" Worry Actually Has Deadly Effects Upon Our Bodies and Actually Shortens Life! Worrying says: " I Don't Trust You God!"
PRAY ABOUT EVERYTHING. Prayer is talking to God. We Should Always Seek Direction From the Lord—In Everything. Psalm 37:23-26 (NIV): "The LORD makes firm the steps of the one who delights in him; though he may stumble, he will not fall, for the LORD upholds him with his hand. I was young and now I am old, yet I have never seen the righteous forsaken or their children begging bread. They are always generous and lend freely; their children will be a blessing." 
TELL GOD WHAT YOU NEED. Most people look for help everywhere else but God. 
1 Chronicles 16:11 (NIV): "Look to the LORD and his strength; seek his face always." Prayer is a place where the power to change can generate. 1 John 5:14-15 (NIV): "This is the confidence we have in approaching God: that if we ask anything according to his will, he hears us. And if we know that he hears us—whatever we ask—we know that we have what we asked of him." These 5 keys will guarantee an experience.
Peace beyond anything we can understand.
*
Rev. Bryan A. Tomes 
Crossroads Community Church 
www.crossroadsconnects.com