Established in Glory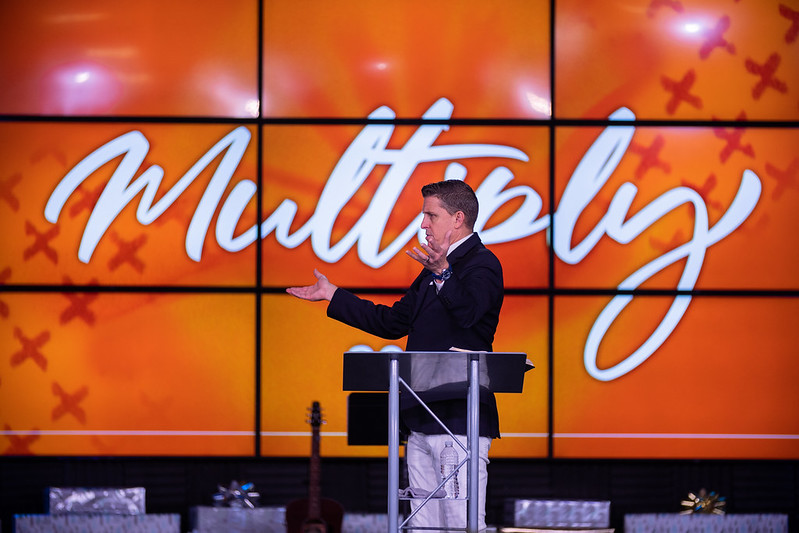 Isaiah 60:1-3 (NKJV): "Arise, shine; For your light has come! And the glory of the LORD is risen upon you. For behold, the darkness shall cover the earth, And deep darkness the people; But the LORD will arise over you, And His glory will be seen upon you. The Gen-tiles shall come to your light, And kings to the brightness of your rising." 
The Lord Has Risen and His Glory Will Greatly Be Seen Upon Us. Our Finest Hour Is Upon Us; Our Greatest Harvest Is Before Us; Our Biggest Enemy Is Behind Us; Our Strongest Weapon Is Inside Us; And If God Be For Us, Who Can Be Against US? For The Glory Of The Lord Is Shining All Around Us.
The Lost Will Come and Leaders Will Gather Under The Light Of His Glory. The Torn, Troubled and Tattered Will Find Help and Healing. Ministers, Ministries and Missionaries Will Come From Far and Away. Many Will Find Resolve, Restoration and Recovery, and Even Resurrection.
His Glory Is Only For His People. Heaven Is A Prepared Place For A Prepared People. 
21 Days of Prayer and Fasting Begin Tonight (January 2, 2022). Fasting Instructions. Be Here Tuesday, Wednesday and Friday at 7pm. "Field Guide for Fasting," by Ted Shuttles-worth, Jr.
The Word For The Year—–>"Multiply."
Jeremiah 30:18-22 (NKJV): "Thus says the LORD: 'Behold, I will bring back the capti-vity of Jacob's tents, And have mercy on his dwelling places; The city shall be built upon its own mound, and the palace shall remain according to its own plan. Then out of them shall proceed thanksgiving And the voice of those who make merry; I will multiply them, and they shall not diminish; I will also glorify them, and they shall not be small. Their children also shall be as before, And their congregation shall be established before Me; Their nobles shall be from among them, And their governor shall come from their midst; Then I will cause him to draw near, And he shall approach Me; For who is this who pledged his heart to approach Me?' says the LORD. 'You shall be My people, And I will be your God.'" 
What Does It Mean To Be Established Before Him? Isaiah 54:14 (NKJV): "In righteousness you shall be established; You shall be far from oppression, for you shall not fear; And from terror, for it shall not come near you." Psalm 7:9 (NKJV): "Oh, let the wickedness of the wicked come to an end, But establish the just; For the righteous God tests the hearts and minds." 
Proverbs 4:20-27 (NKJV): "My son, give attention to my words; incline your ear to my sayings. Do not let them depart from your eyes; Keep them in the midst of your heart. For they are life to those who find them, And health to all their flesh. Keep your heart with all diligence, For out of it spring the issues of life. Put away from you a deceitful mouth and put perverse lips far from you. Let your eyes look straight ahead, And your eyelids look right before you. Ponder the path of your feet, And let all your ways be established. Do not turn to the right or the left; Turn your foot from evil."  
Give Attention To God's Word: Bible Study. Read The Bible—It Takes Time. Listen To The Word—It Takes Effort. Watch Videos—It Takes Desire. Keep The Word In Your Heart: It Keeps You From Sin, Psalm 119:11 (NASB): "I have treasured Your word in my heart, that I may not sin against You."  The Word Also Brings Life and Health: Proverbs 4:22 (NASB): "For they are life to those who find them, And healing to all their body." 
5 Other Areas That Must Be Established To Multiply:  Your Ears, Your Heart, Your Mouth, Your Focus, Your Path.
In Closing, Genesis 9:7 (NKJV): "And as for you, be fruitful and multiply; Bring forth abundantly in the earth, And multiply in it."
*
Rev. Bryan A. Tomes 
Crossroads Community Church 
www.crossroadsconnects.com