A Season of Opportunity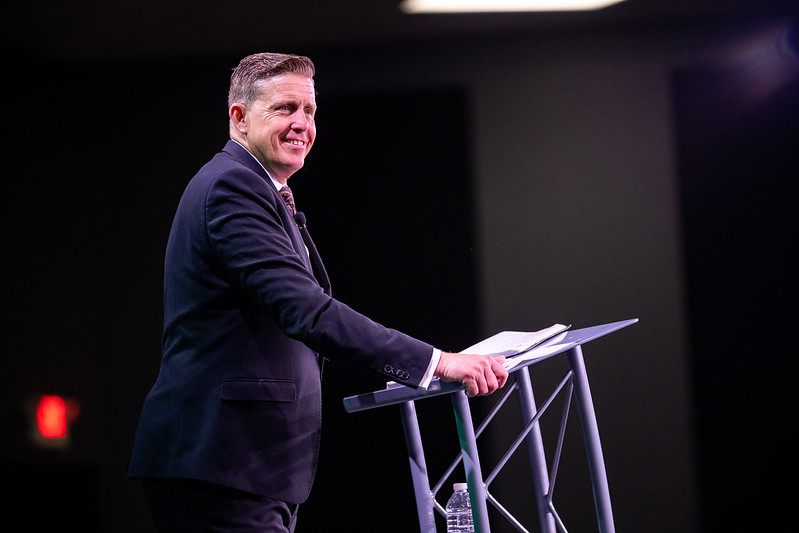 There is quite-a-bit happening in the world today! We have landed in a post-pandemic calamity. Rising Inflation, Ukrainian Invasion and Governmental Deception. Inflation —> Do You Think It Is Going to Stop? The inflation rate in Jan 21 = 2.6% —> 8% Today. Gas has doubled; energy is over 25%, Food at least 10%: Milk (3.83/gal), Eggs (2.00/dz), Bread (1.60/loaf). Invasion —> Do You Think It Is Going to Stop? Putin has completely lost his mind, Demonic: Destroying whole cities with no plans to stop; murdering thousands of innocent people; displacing hundreds of thousands of people.  Deception —> Do You Think They Are Going to Stop? Our government and leadership cannot be trusted. Do you trust our government? Do you trust our president? Do you trust what they say? If your hope is found In these systems; your hope is in the wrong seat!
2 Timothy 3:1-5 (NLT): "You should know this, Timothy, That in the last days there will be very difficult times. 2 For people will love only themselves and their money. They will be boastful and proud, scoffing at God, disobedient to their parents, and ungrateful. They will consider nothing sacred. 3 They will be unloving and unforgiving; they will slander others and have no self-control. They will be cruel and hate what is good. 4 They will betray their friends, be reckless, be puffed up with pride, and love pleasure rather than God. 5 They will act religious, but they will reject the power that could make them godly. Stay away from people like that!" 
It "May Appear" as if we are in a "Season of Calamity" but actually, we are in a "Season of Opportunity"
Jesus gave the disciples instructions for "The Signs" of "The Signal" of his return & the end of days.
Matthew 24:4-8 (NLT): "Jesus told them, "Don't let anyone mislead you, for many will come in my name, claiming, 'I am the Messiah.' They will deceive many. And you will hear of wars and threats of wars, but don't panic. Yes, these things must take place, but the end won't follow immediately. Nation will go to war against nation, and kingdom against kingdom. There will be famines and earth-quakes in many parts of the world. But all this is only the first of the birth pains, with more to come."
How To Turn "A Season of Calamity" Into "A Season of Opportunity." 
Don't Let Anyone Mislead You. 1 Timothy 4:1-2 (NLT): Paul Gives a Warning. "Now the Holy Spirit tells us clearly that in the last times some will turn away from the true faith; they will follow deceptive spirits and teachings that come from demons. These people are hypocrites and liars, and their consciences are dead." 
Don't Panic. When you start panicking, you stop progressing. Think about this: There is no panicking in heaven! There will be no problems to solve, people to fear or promises broken.
Look For Opportunities. Ephesians 5:15-17 (NLT): "So be careful how you live. Don't live like fools, but like those who are wise. Make the most of every opportunity in these evil days. Don't act thought-lessly, but understand what the Lord wants you to do." 
To Close, Titus 2:11-14 (NLT): "For the grace of God has been revealed, bringing salvation to all people. And we are instructed to turn from godless living and sinful pleasures. We should live in this evil world with wisdom, righteousness, and devotion to God, while we look forward with hope to that wonderful day when the glory of our great God and Savior, Jesus Christ, will be revealed. He gave his life to free us from every kind of sin, to cleanse us, and to make us his very own people, totally committed to doing good deeds."
*
Rev. Bryan A. Tomes 
Crossroads Community Church 
www.crossroadsconnects.com