Changes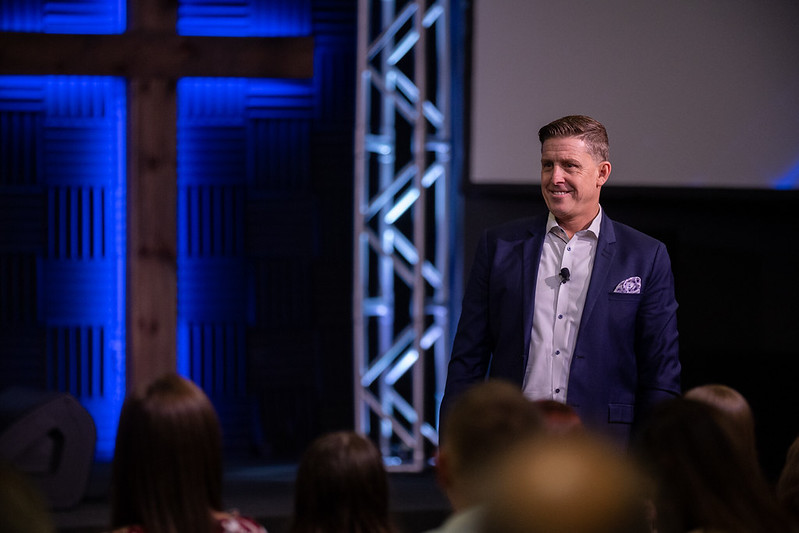 Matthew 21:1-11 (NKJV):  "The Triumphal Entry"
21 "Now when they drew near Jerusalem, and came to Bethphage, at the Mount of Olives, then Jesus sent two disciples, 2 saying to them, 'Go into the village opposite you, and immediately you will find a donkey tied, and a colt with her. Loose them and bring them to Me. 3 And if anyone says anything to you, you shall say, "The Lord has need of them," and immediately he will send them.' 4 All this was done that it might be fulfilled which was spoken by the prophet, saying: 5  'Tell the daughter of Zion, "Behold, your King is coming to you, Lowly, and sitting on a donkey, A colt, the foal of a donkey." 6 So the disciples went and did as Jesus commanded them. 7 They brought the donkey and the colt, laid their clothes on them, and set Him on them. 8 And a very great multitude spread their clothes on the road; others cut down branches from the trees and spread them on the road. 9 Then the multitudes who went before and those who followed cried out, saying: 'Hosanna to the Son of David! "Blessed is He who comes in the name of the Lord!" Hosanna in the highest!' 10 And when He had come into Jerusalem, all the city was moved, saying, 'Who is this?' 11 So the multitudes said, 'This is Jesus, the prophet from Nazareth of Galilee.'" 
Today is Palm Sunday—It's the Start of What's Called "The Passion Week." Jesus enters Jerusalem on the back of a donkey—fulfilling prophecy. People were shouting, "Hosanna, Blessed is He who comes in the name of the Lord!" Same people who shouted 'Hosanna!' later were shouting, "Crucify Him!"  People Change, Some for the Better, Some for the Worse. We Change—Some for the Better—Some for the Worse. Circumstances Change—Culture Changes—Things Change, Constantly Changes. Everywhere you look, Everywhere you go, Everywhere you are—Changes Are Taking Place. CHANGE–(definition): make (someone or something) different; alter or modify.
The act or instance of making or becoming different.
Famous Quotes About Change: "Not Everything That Is Faced Can Be Changed; But Nothing Can Be Changed Until It Is Faced."  "If You Don't Change Direction, You Might End Up Where You Are Headed." "Only I Can Change My Life, No One Can Do It For Me," (Carol Burnett). "It Is Not the Strongest of Species That Will Survive, Nor the Most Intelligent, But the Ones Most Responsive To Change." 
If You Change What You Do, You'll Change What You Get!
What Do You Do When Everything Changes? 
LOOK—You Notice What Needs to Change, Before the Change Puts You On Notice. —Trends. 
LISTEN—You Listen to What's Being Said and Listen For What's Not Being Said—The Lord Still Speaks. 
LEARN—You Do Your Homework—Study It Out. 
LEAN—Learn to Lean on the Lord—Trust in the Lord.
Malachi 3:6 (NIV): "I the LORD do not change. So you, the descendants of Jacob, are not destroyed."  Most People Don't Make Positive Changes Because They Are Afraid of Negative Consequences. When You Know What God Did In the Past—You Know What He is Capable of In the Present.
Jehovah Jireh—The Lord Provides. Abraham and Isaac Tested. Genesis 22:14 (NLT): "Abraham named the place Yahweh-Yireh (which means 'The LORD will provide'). To this day, people still use that name as a proverb: 'On the mountain of the LORD it will be provided.'"
Jehovah Rapha—The Lord Heals. Exodus 15:26 (NLT): "He said, "If you will listen carefully to the voice of the LORD your God and do what is right in his sight, obeying his commands and keeping all his decrees, then I will not make you suffer any of the diseases I sent on the Egyptians; for I am the LORD who heals you."  
Jehovah Nissi—The Lord is my banner. Moses, Joshua and Amalekites. Exodus 17:15 (NLT): "Moses built an altar there and named it Yahweh-Nissi (which means 'the LORD is my banner')."
Jehovah Shalom—The Lord is peace. Gideon and the Midians—Forgot. Judges 6:24a (NLT): "And Gideon built an altar to the LORD there and named it Yahwey-Shalom (which means 'the LORD is peace')."
Jehovah Tsidkenu—The Lord is my righteousness. Jeremiah 23:6 (NLT): "And this will be his name: 'The LORD Is Our Righteousness.' In that day Judah will be saved, and Israel will live in safety."
Jehovah Rohi—The Lord is my Shepherd. Psalm 23:1 (NLT): "The LORD is my shepherd; I have all that I need." 
Jehovah Shamma—The Lord is Present/There. 2 Samuel present. Exekiel 48:35 (NLT): "The distance around the entire city will be 6 miles. And from that day the name of the city will be 'The LORD Is There.'" 
In Closing, Hebrews 13:8 (NLT): "Jesus Christ is the same yesterday, today, and forever."
*
Rev. Bryan A. Tomes 
Crossroads Community Church 
www.crossroadsconnects.com