Relationships Required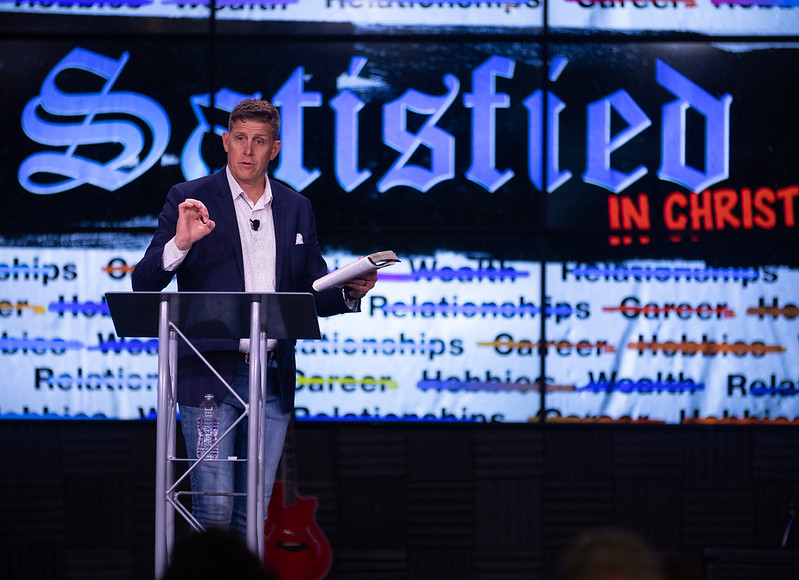 Greetings, The Gatherings, Testimonies, and Prayer
Psalm 107:9 (NASB 1995): "For "HE" has satisfied the thirsty soul, And the hungry soul He has filled with what is good." Satisfied = full to satisfaction. SUCCESS = Fulfilling Your Purpose. Part of Your Purpose is People. John 10:10 (NLT): "The thief's purpose is to steal and kill and destroy. My purpose is to give them a rich and satisfying life."
Relationships Required
John 15:12-17 (NLT): "This is my commandment: Love each other in the same way I have loved you. There is no greater love than to lay down one's life for one's friends. You are my friends if you do what I command. I no longer call you slaves, because a master doesn't confide in his slaves. Now you are my friends, since I have told you everything the Father told me. You didn't choose me. I chose you. I appointed you to go and produce lasting fruit, so that the Father will give you whatever you ask for, using my name. This is my command: Love each other."  Proverbs 17:17 (NLT): "A friend is always loyal, and a brother is born to help in time of need." 
3 Positions of Relationship: Upward – Bottom Up:  Christ – Bosses, Parents, etc. Outward – Lateral: Circle – Siblings, Spouses and Coworkers. Downward – Top Down: Calling – Employees, Mentorees, Your Ministry.
3 Levels of Relationship: Level One – Receiving without the expectation of giving. Level Two – Giving with the expectation of receiving. Level Three – Giving without the expectation of receiving.
Relationship Requirements: Source – God created us for relationship. Substance – Christ is the Glue that holds all things together well. Service – "A man should keep his friendships in constant repair." Surety – Accountability is a requirement for all relationships.
Proverbs 18:10 (NLT): "There are 'friends' who destroy each other, but a real friend sticks closer than a brother."
*
Rev. Bryan A. Tomes 
Crossroads Community Church 
www.crossroadsconnects.com