All Dressed Up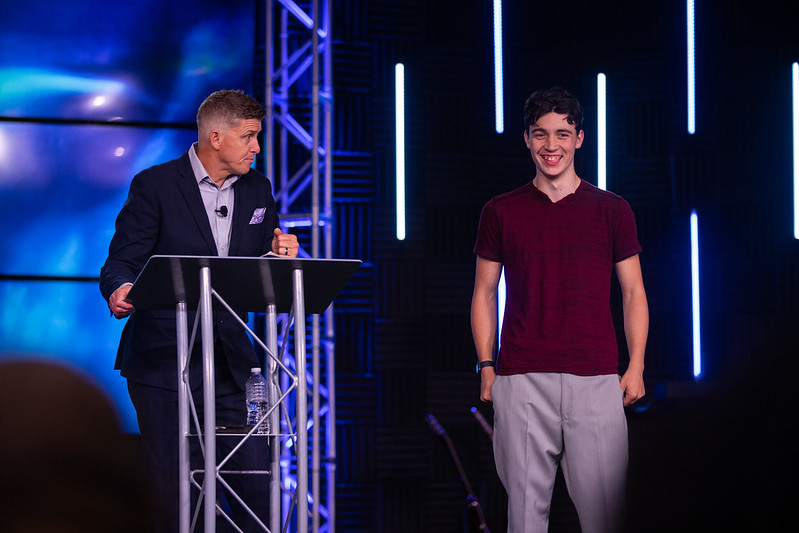 Greetings, The Gathering (Woo Fest), Testimonies and Prayer
We Have So Much To Be Thankful About. New Life, New Hope, New People, New Opportunities. Roe vs Wade—The Sanctity of Human Life. I See Victory After Victory—Glory to Glory—Strength to Strength.
We Should Have What The Old Time Preachers Used To Say: An Attitude of Gratitude. 
Attitude = a settled way of thinking or feeling about someone or something, typically one that is reflected in a person's behavior. Gratitude = the quality of being thankful; readiness to show appre-ciation for and to return kindness. 1 Thessalonians 5:16-18 (NKJV): "Rejoice always, pray without ceasing, in everything give thanks; for this is the will of God in Christ Jesus for you." 
We Must Put On That Garment of Praise, Isaiah 61:3 (NASB1995): "To grant those who mourn in Zion, Giving them a garland instead of ashes, The oil of gladness instead of mourning, The mantle of praise instead of a spirit of fainting. So they will be called oaks of righteousness, The planting of the Lord, that He may be glorified." The Garment Has Purpose—It Covers the Spirit of Heaviness. If you're feeling that spirit of heaviness—it's time to praise!
When You're All Dressed Up, People Know That Something Special Is Happening. Colossians 3:12-15 (NKJV): "Therefore, as the elect of God, holy and beloved, put on tender mercies, kindness, humility, meekness, longsuffering; bearing with one another, and forgiving one another, if anyone has a complaint against another; even as Christ forgave you, so you also must do. But above all these things put on love, which is the bond of perfection. And let the peace of God rule in your hearts, to which also you were called in one body; and be thankful." 
Tender Mercies— Psalm 25:6 (NASB1995): "Remember, O Lord, Your compassion and Your lovingkindnesses, For they have been from of old." Raham = Compassion. 
Kindness—A Supernatural Key—Unlocks Supernatural Favor With People.
Humility—1 Peter 5:6 (KJV): "Humble yourselves therefore under the mighty hand of God, that he may exalt you in due time:"  —Brings Supernatural Elevation—Combats Pride.
Meekness—Is Not Weakness But Strength Under Control.
Long-suffering—Patience—->Brings Understanding—->Proverbs 14:29 (NIV): "Whoever is patient has great understanding, but one who is quick-tempered displays folly." To Close, Colossians 3:14 (NKJV): "But above all these things put on love, which is the bond of perfection." Love = Agape—Unconditional Love.
*
Rev. Bryan A. Tomes 
Crossroads Community Church 
www.crossroadsconnects.com