Father Knows Best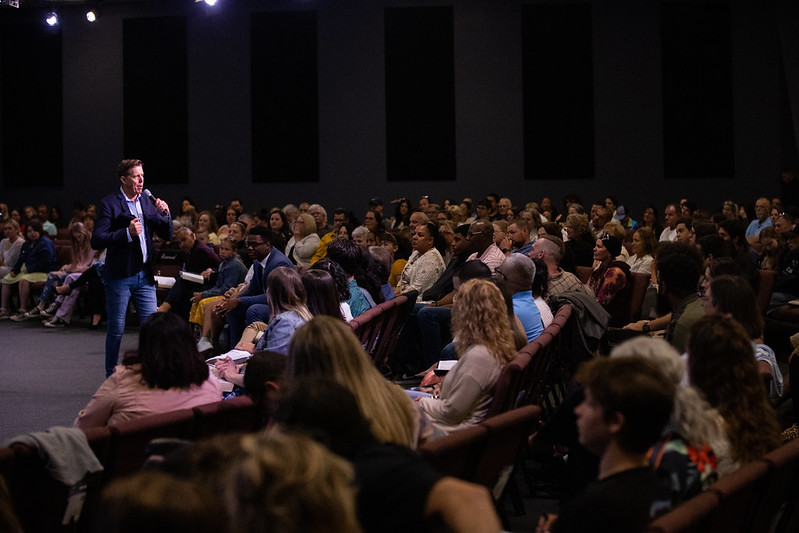 Prayer: Family, Friends, Church, Country
Welcome and Greetings: Online Viewers—Happy Father's Day! 
We Celebrate Our Earthly Fathers. How About We Take a Few Moments and Celebrate Our Heavenly Father: The One Who Created Us, Watches Over Us, Blesses and Empowers Us. There Would Be No You If There Was No Him. Father's Day Brings A Lot of Emotions and For Many It's a Day of Fun, Family and Faith. But For Some, It's Not. We Can't Change The Past, Only The Future. What You Might Be Holding On To, Might Be Hurting You. You Grab Onto Your Future By Letting Go of Your PAST.
Proverbs 4:10-13 (NKJV): "Hear, my son, and receive my sayings, And the years of your life will be many. I have taught you in the way of wisdom; I have led you in right paths. When you walk, your steps will not be hindered, And when you run, you will not stumble. Take firm hold of instruction, do not let go; Keep her, for she is your life." 
A Father Knows How To Learn—Matthew 11:29 (NASB): "Take My yoke upon you and learn from Me, for I am gentle and humble in heart, and you will find rest for your souls." A Father Knows How To Learn: From His Past, From The Word, From His Leaders.
A Father Knows How To Lean—Proverbs 3:5-6 (NKJV): "Trust in the LORD with all your heart; And lean not on your own understanding. In all your ways acknowledge Him, and He shall direct your paths."  A Father Knows How To Lean: For Salvation, For Strength, For Supply.
A Father Knows How To Love—Matthew 22:37 (NKJV): "Jesus said to him, 'You shall love the Lord your God with all your heart, with all your soul, and with all your mind.'" A Father Knows How to Love: His Wife, His Work, To Worship.
A Father Knows How To How To Lead—Romans 12:8 (NKJV): "…he who exhorts, in exhortation; he who gives, with liberality; he who leads, with diligence; he who shows mercy, with cheerfulness." A Father Knows How To Lead: His Flesh, His Family, The Lost To Christ.
In Closing, Altar Call.
*
Rev. Bryan A. Tomes 
Crossroads Community Church 
www.crossroadsconnects.com