Newness of Life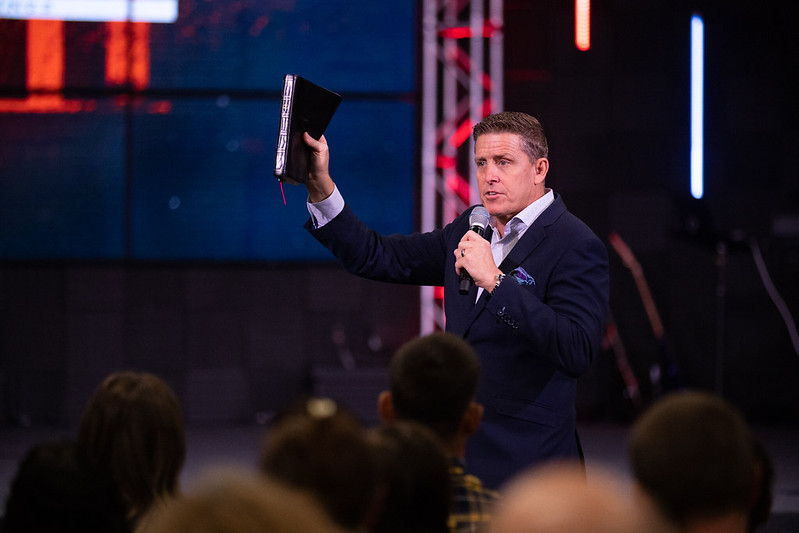 New Things Prayer: Lord, I Thank You That All Things Can Become New Things.
Let me see what I need to see ——————-Show Me
Let me hear what I need to hear————Speak To Me
Let me say what needs to be said————Instruct Me
Let me do what needs to be done———Empower Me
2 Corinthians 5:17 (NKJV): "Therefore, if anyone is in Christ, he is a new creation; old things have passed away; behold, all things have become new." Romans 6:4 (NKJV): "Therefore we were buried with Him through baptism unto death, that just as Christ was raised from the dead by the glory of the Father, even so we also should walk in newness of life." 
The Newness of Life
The New Life Comes With New Things: "Behold, All Things Have Become New." "We Should Also Walk in the Newness of Life." The Blessing Isn't Something We Just Talk About—We Walk About! 
To Walk in the Newness Is to Walk in the Blessing
The Blessing Is Spiritual. Ephesians 1:3 (NKJV): "Blessed be the God and Father of our Lord Jesus Christ, who has blessed us with every spiritual blessing in the heavenly places in Christ," 
It's Supernatural
The Blessing Is Physical. Romans 8:11 (NKJV): "But if the Spirit of Him who raised Jesus from the dead dwells in you, He who raised Christ from the dead will also give 'life' to your mortal bodies through His Spirit who dwells in you."  Life = Quickening, Invigorate, Rejuvenate
The Blessing Is Visible. Acts 1:8 (NLT): Acts 1:8 (NLT): "But you will receive power when the Holy Spirit comes upon you. And you will be my witnesses, telling people about me everywhere—in Jerusalem, throughout Judea, in Samaria, and to the ends of the earth." Proverbs 10:22 (NKJV): "The blessing of the LORD makes one rich, And He adds no sorrow with it." Makes One Rich = Enriches. Enrich = improve or enhance the quality or value of; Enrich = make (someone) wealthy or wealthier.
In Closing, 3 Keys to Walking In the Blessing: 
Be Convinced That God Wants to Bless You
Know What the Blessing of God Is
Position Yourself to Receive it
*
Rev. Bryan A. Tomes 
Crossroads Community Church 
www.crossroadsconnects.com