The Supremacy of Christ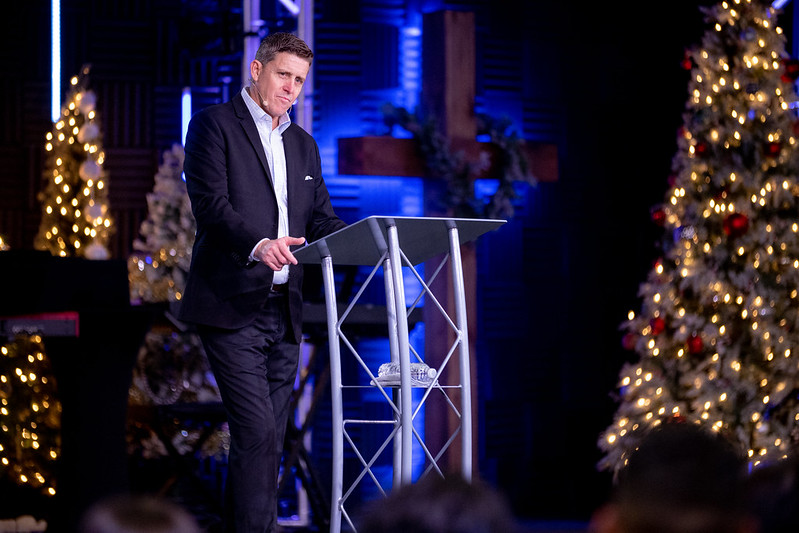 Colossians 1:15-18 (NLT): "Christ is the visible image of the invisible God. He existed before anything was created and is supreme over all creation, for through him God created everything in the heavenly realms and on earth. He made the things we can see and the things we can't see—such as
thrones, kingdoms, rulers, and authorities in the unseen world. Everything was created through him and for him. He existed before anything else, and he holds all creation together. Christ is also the head of the church, which is his body. He is the beginning, supreme over all who rise from the dead. So
he is first in everything."
Paul Wrote This Epistle to Strengthen the Church. "The Church" (Ekklesia)=A Gathering or Assembly,
"His Body" (Soma) = The Body of Christ. Paul Wrote the Epistle Because of a Report They Were Falling Into Error. Colossians 1:7-11 (NLT): "You learned about the Good News from Epaphras, our beloved co-worker. He is Christ's faithful servant, and he is helping us on your behalf. He has told us
about the love for others that the Holy Spirit has given you. So we have not stopped praying for you since we first heard about you. We ask God to give you complete knowledge of his will and to give you spiritual wisdom and understanding. Then the way you live will always honor and please the Lord, and your lives will produce every kind of good fruit. All the while, you will grow as you learn to know God better and better. We also pray that you will be strengthened with all his glorious power so you will have all the endurance and patience you need. May you be filled with joy…" Their Lifestyle – Spiritual Living; Their Production – Spiritual Mission; Their Growth – Spiritual Maturity; Their Attitudes – Spiritual Disposition. They\ Are All Signs of Backsliding.
There is a perfect solution to an imperfect life – PUT CHRIST FIRST!
God Can Create Anything You Need Through Christ. Colossians 1:16 (NLT): "for through him God
created everything in the heavenly realms and on earth. He made the things we can see and the
things we can't see—such as thrones, kingdoms, rulers, and authorities in the unseen world.
Everything was created through him and for him."
Christ Can Hold Anything Together. Colossians 1:16b-17 (NLT): "Everything was created through him
and for him. He existed before anything else, and he holds all creation together."
Christ Deserves "First" Place, Not Just "A" Place In Your Life. Colossians 1:18 (NLT): "Christ is also the
head of the church, which is his body. He is the beginning, supreme over all who rise from the dead. So
he is first in everything."
*
Rev. Bryan A. Tomes 
Crossroads Community Church 
www.crossroadsconnects.com