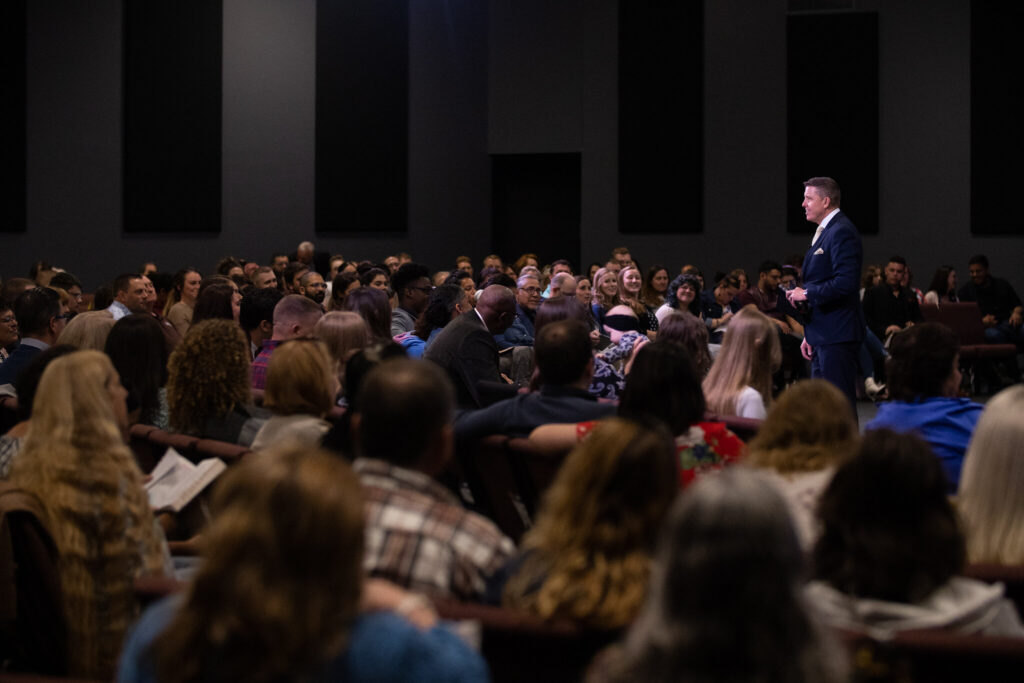 Peter on the day of Pentecost preached to all the people who witnessed what took place. He Preached to the Lost, Confused and Churched Folk. Acts 2:36 (NKJV): "Therefore let all the house of Israel (Crossroads) know assuredly that God has made this Jesus, whom you crucified, both "Lord" and Christ." God Has Made This Jesus —-> Son of God —-> He Who Saves. Lord —> Kuros —> Supreme Authority. Christ —> Christos —-> Anointed One. Matthew 28:16-20 (NKJV): "Then the eleven disciples went away into Galilee, to the mountain which Jesus had appointed for them. 17 When they saw Him, they worshiped Him; but some doubted. 18 And Jesus came and spoke to them, saying, 'All authority has been given to Me in heaven and on earth. 19 Go [a] therefore and make disciples of all the nations, baptizing them in the name of the Father and of the Son and of the Holy Spirit, 20 teaching them to observe all things that I have commanded you; and lo, I am with you always, even to the end of the age.' [b] Amen." 
Because We Are In Jesus and Jesus Is In Us, We Have Authority —> Dominion Over Darkness, Devils and Disease. We Have An Anointing —> Power For Our Purpose, Preach and Prophesy. Acts 2:37-39 (NKJV): " Now when they heard this, they were cut to the heart, and said to Peter and the rest of the apostles, 'Men and brethren, what shall we do?' Then Peter said to them, 'Repent, and let every one of you be baptized in the name of Jesus Christ for the [a]remission of sins; and you shall receive the gift of the Holy Spirit. For the promise is to you and to your children, and to all who are afar off, as many as the Lord our God will call.'" 
Our Purpose Comes With Power and Authority – To Call the Lost, Heal the Sick and Raise the Dead.
Because Jesus is the Head of the Church We Have a Mandate: 
We Have A Mandate To Go and Preach —–> Outreach (Outreach Video Shown)
We Have A Mandate To Make Disciples —–> Make
We Have a Mandate to Baptize Them —–> Mark
We Have a Mandate to Teach Them —–> Mature
3 Things We Can Have in Common & Do Together To Call The Lost: 
We Are Called to Walk With Jesus, John 13:34-35 (NKJV): "A new commandment I give to you, that you love one another; as I have loved you, that you also love one another. By this all will know that you are My disciples, if you have love for one another." 
We Are Called to Make Margin For Others, Matthew 28:18-20 (NKJV): "And Jesus came and spoke to them, saying, 'All authority has been given to Me in heaven and on earth. Go [a] therefore and make disciples of all the nations, baptizing them in the name of the Father and of the Son and of the Holy Spirit, teaching them to observe all things that I have commanded you; and lo, I am with you always, even to the end of the age.' [b] Amen."  
We Are Called to Multiply, Acts 2:46-47 (NKJV): "So continuing daily with one accord in the temple, and breaking bread from house to house, they ate their food with gladness and simplicity of heart, praising God and having favor with all the people. And the Lord added [a] to the church daily those who were being saved."
Acts 2: They Were All In Awe and Had All Things In Common.
 Get Hungry, Praise God and Ask for Heart For People!
*
Rev. Bryan A. Tomes 
Crossroads Community Church 
www.crossroadsconnects.com